We're not slowing down. We export not only to Iceland and Norway, but also to other European and non-European countries (such as Panama). Recently, we have sent transport to Sweden, exactly to Nassjo, a town on the southern borders of the country.
TRANSPORT TO SWEDEN – WHAT DID WE SEND?
The last transport to Sweden included a number of building materials, including plasterboards, chipboards and much more. We loaded everything onto one container, which set off safely to its destination. You can see the loading details in the gallery below.
Traditionally, we took care to ensure that the loading, as well as the whole transport, was carried out in safe conditions. We take care of the procedures, so you can be sure that your order will reach you in full. We also provide comprehensive insurance for export goods, which we have already written about. Learn more about transport insurance >>>>
HOW CAN WE HELP YOU?
In our offer you will find comprehensive equipment for every investment in the necessary building materials. We cooperate only with reliable suppliers, so you get a guarantee of attractive prices. We will take care of all other formalities and make sure that you buy construction products in Poland with 0% VAT rate. You no longer have to worry about whether your order will meet all customs procedures, because we have the experience to make sure that the goods cross the border without any major problems.
5 SIMPLE STEPS TO HAPPINESS
We present you our offer.
We're assembling the order.
You're picking up the order.
BUILDING MATERIALS FROM POLAND TO SWEDEN
We operate on all European markets, specializing in Scandinavian directions. We ensure reliable and timely export to Sweden, Norway and Iceland. Buying from us, you gain confidence that you reach an attractive price offer, and the ordered goods will reach you in full and without major obstacles. We encourage you to contact us – we will gladly talk about your needs.
Sales representatives
Kamila Czoska-Brechelke
biuro@skandpol.eu
Patrycjusz Brechelke
office@skandpol.eu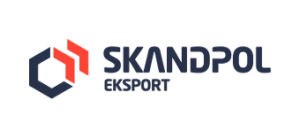 Kontakt
Adres
ul. Ogrodników 25
84-240 Reda
NIP 588-212-52-60
Kontakt
tel. +48 698 674 647
biuro@skandpol.eu
Obowiązek Informacyjny