Prefabricated ceilings
Modern and durable floor slabs
We offer prefabricated ceilings of renowned manufacturers. The Ytong system includes reinforced cellular concrete slabs. They are easy to install and greatly facilitate construction. Immediately after the installation of the slabs the ceiling can be loaded. There is no need to use assembly supports. Thanks to the even surface, the finishing work goes much faster than with the alternatives. What is also worth emphasizing, prefabricated ceilings have excellent technical parameters. They are light, durable and warm. They are also characterised by good fire resistance. Compared to dense ribbed slabs, Ytong floors are a more economical and efficient solution. Their use allows to speed up construction even by several weeks. On the other hand, Czamaninek ceiling systems (Teriva ceilings) guarantee high durability and modernity of the ceiling. They are also distinguished by their energy efficiency and the fact that they are environmentally friendly solutions. Czamaninek ceilings have thick and strong walls and chambers taking into account the requirements of thermal and acoustic insulation. It is also worth mentioning the quick and easy assembly and the material used for production, which are ceramic balls that guarantee thermal insulation.

1
Offer
Contact us and tell us about your needs. Then we make you an offer.
2
Order
If our offer meets your expectations and this is exactly what you need, you place an order.
3
Picking
We need a moment to complete the products from your order. We keep your building materials in our warehouse, for which we do not charge any fee.
4
Shipping
After completing the order, we secure it and prepare it for transport. After securing, it is loaded onto a container that will be delivered to you by our trusted carrier.
5
Receipt
We will inform you when the order has passed customs clearance and has reached its destination. Write to us at office@skandpol.eu for details.
Sales representatives
Patrycjusz Brechelke
office@skandpol.eu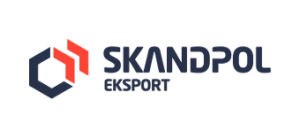 Contact us
Address
Ogrodników 25
84-240 Reda
NIP 588-212-52-60
Contact
mobile: +48 784 550 444
office@skandpol.eu
Privacy Policy