Export of handles and furniture systems
Renowned suppliers
Furniture quality is not only about solid housing, but above all about high-quality handles and sliding systems. They are the most susceptible to damage, so we make no compromises. We cooperate only with proven suppliers such as Zobal, Blum or Gamet. Only this guarantees many years of satisfaction and, above all, high comfort of using the furniture.
Wide range of products
We understand quality not only by the strength of the products, but also by their aesthetic qualities. In our offer you will find practically everything you need to make your dream furniture – handles, fittings, sliding systems, running systems, furniture feet, handleless systems and a number of other accessories without which good furniture cannot be made. Additionally, we will provide comprehensive export support, taking care of all formalities. You simply place an order and wait for us to deliver it to you. It's simple, isn't it?
Click here and see our suplier's offer
Did you know that we have catalogues from our suppliers? You will find there a current offer for building materials that can supply you.
Can't you see what you want to order?
Relax. We probably haven't added it yet 🙂 Contact us so we can make you a full offer.

1
Offer
Contact us and tell us about your needs. Then we make you an offer.
2
Order
If our offer meets your expectations and this is exactly what you need, you place an order.
3
Picking
We need a moment to complete the products from your order. We keep your building materials in our warehouse, for which we do not charge any fee.
4
Shipping
After completing the order, we secure it and prepare it for transport. After securing, it is loaded onto a container that will be delivered to you by our trusted carrier.
5
Receipt
We will inform you when the order has passed customs clearance and has reached its destination. Write to us at office@skandpol.eu for details.
Export of furniture accessories from Poland
Build your own home and want everything in it to work smoothly and serve for many years. We understand you perfectly. Therefore, in our offer you will find not only the highest quality products, but above all you will buy them at a very reasonable price. In the package you will receive from us professional advice, as well as comprehensive support in export. We will take care of a reliable carrier, we will load safely, we will say a nice goodbye to you and we will take care of all export formalities. Just contact us and tell us about your needs.
Export to Iceland, Norway and Switzerland
We export mainly to Iceland, Norway and Switzerland. However, this does not mean that we limit ourselves to these countries. We also serve other locations, including European as well as exotic locations such as Panama. Our world has no borders. If you want yours too, please contact us.
Sales representatives
Patrycjusz Brechelke
office@skandpol.eu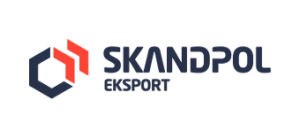 Contact us
Address
Ogrodników 25
84-240 Reda
NIP 588-212-52-60
Contact
mobile: +48 784 550 444
office@skandpol.eu
Policy Privacy