Chimney systems
Modern and safe chimneys
Our offer also includes chimney systems from a renowned manufacturer: Schiedel. Schiedel is a well-known European manufacturer of chimney, combustion and ventilation systems. Ceramic chimney systems are new generation solutions based on the best raw materials and technologies. High-performance Schiedel chimney inserts are compatible with modern heating devices. Energy-saving chimney systems can be used in single-family houses as well as in multi-family buildings. Schiedel offers chimney stack models which are adapted to the different needs of customers. We would also like to remind you that a chimney in a house (or other building) should always be adapted to the heating device operating in it, as well as to ventilation. A badly selected chimney can not only spoil the aesthetics of the apartment, but also lead to misfortune. It is worth taking care of your thermal comfort, but also of the safety of yourself and your family.

1
Offer
Contact us and tell us about your needs. Then we make you an offer.
2
Order
If our offer meets your expectations and this is exactly what you need, you place an order.
3
Picking
We need a moment to complete the products from your order. We keep your building materials in our warehouse, for which we do not charge any fee.
4
Shipping
After completing the order, we secure it and prepare it for transport. After securing, it is loaded onto a container that will be delivered to you by our trusted carrier.
5
Receipt
We will inform you when the order has passed customs clearance and has reached its destination. Write to us at office@skandpol.eu for details.
Sales representatives
Patrycjusz Brechelke
office@skandpol.eu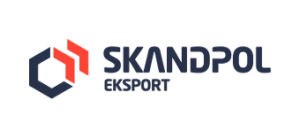 Contact us
Address
Ogrodników 25
84-240 Reda
NIP 588-212-52-60
Contact
mobile: +48 784 550 444
office@skandpol.eu
Privacy Policy