Exporting façades abroad
Materials from valued producers
We work exclusively with reputable manufacturers of building materials to create beautiful facades. We have a very wide range of products and we guarantee that you will find exactly what you need with us. We also offer comprehensive support in export to any place on Earth, providing transport insurance, selection of the most suitable carriers, as well as assistance in customs and transport formalities.
Facade boards CEDRAL
We are a distributor of CEDRAL facade boards. Our offer includes both the fiber cement board itself and all accessories needed to finish the facade. Order CEDRAL products and enjoy the comfort of use. Although these planks are delusionally similar to natural wood, they are free from defects – they do not require maintenance and are very easy to clean. Contact us and see how many benefits you get when you buy CEDRAL products.
Wooden facades
After all, do you prefer to surround yourself only with natural products? No problem. We also offer comprehensive solutions to create fully natural and beautiful wooden plank facades. We will also advise you on how to maintain them and what to do to keep them in perfect condition for many years. We work only with proven suppliers, so you can be sure that the facade materials supplied will meet the highest quality and safety standards.
Warming up
We also offer complete facade systems based on Styrofoam or Rockwool. The offer is supplemented by dedicated adhesives, plasters and all required accessories. At Skandpol Eksport you can buy not only products of the mentioned company Rockwool. There is a huge selection of foamed polystyrene. We offer products of the most recognizable brands such as Termoorganika, Swisspor or Yetico. All of them are available in different variants of thermal insulation and thickness. We are also able to export these building materials.
Export of building chemistry
In addition, it is necessary to use appropriate building chemistry. This is what the well-known Weber brand, which offers a variety of adhesives and plasters, delivers. Exporting these products to Norway and Iceland is no problem for us. Our customers are well aware of the fact that a façade made properly with the use of the best materials is not only supposed to look aesthetically pleasing, but above all to fulfill its insulating function.

1
Offer
Contact us and tell us about your needs. Then we make you an offer.
2
Order
If our offer meets your expectations and this is exactly what you need, you place an order.
3
Picking
We need a moment to complete the products from your order. We keep your building materials in our warehouse, for which we do not charge any fee.
4
Shipping
After completing the order, we secure it and prepare it for transport. After securing, it is loaded onto a container that will be delivered to you by our trusted carrier.
5
Receipt
We will inform you when the order has passed customs clearance and has reached its destination. Write to us at office@skandpol.eu for details.
Sales representatives
Patrycjusz Brechelke
office@skandpol.eu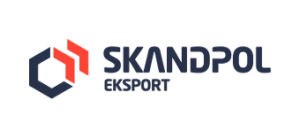 Contact us
Address
Ogrodników 25
84-240 Reda
NIP 588-212-52-60
Contact
mobile: +48 784 550 444
office@skandpol.eu
Privacy Policy