Wide range of products for foundations
As specialists in the sale of building materials, we can offer our customers the highest quality blocks. We sell four types of this basic building material: concrete blocks, Porotherm ceramic blocks, silicate blocks and cellular concrete blocks. Export to Norway, similarly to other products offered by us, is not a problem for us.
It's hard to imagine building without the blocks. They are used to create internal and external wall structures. Cellular concrete blocks available in various sizes are widely used. They are very durable products providing structures with high strength and appropriate thermal insulation. In turn, ceramic blocks are characterized by resistance to fire, frost and biological corrosion, good heat accumulation and durability. They are used, among others, to construct load-bearing walls. The selection of suitable blocks may be crucial for the success of the investment.
Our offer includes:
concrete blocks,
Porotherm ceramic blocks,
silicate blocks,
cellular concrete blocks,
clay blocks.

1
Offer
Contact us and tell us about your needs. Then we make you an offer.
2
Order
If our offer meets your expectations and this is exactly what you need, you place an order.
3
Picking
We need a moment to complete the products from your order. We keep your building materials in our warehouse, for which we do not charge any fee.
4
Shipping
After completing the order, we secure it and prepare it for transport. After securing, it is loaded onto a container that will be delivered to you by our trusted carrier.
5
Receipt
We will inform you when the order has passed customs clearance and has reached its destination. Write to us at office@skandpol.eu for details.
Sales representatives
Patrycjusz Brechelke
office@skandpol.eu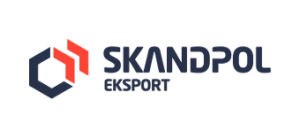 Contact us
Address
Ogrodników 25
84-240 Reda
NIP 588-212-52-60
Contact
mobile: +48 784 550 444′
office@skandpol.eu
Privacy Policy