Screws and fastenings
Verified solutions
The sales offer of building materials cannot be complete without fixing elements such as screws, nails, anchors or bolts. Thanks to close and direct cooperation with Marcopol we have enriched our assortment with many useful fastening technology solutions, available at attractive prices. We invite you to take advantage of our offer to sell building materials, including excellent quality Marcopol products.
Click and see our supplier's offer
Did you know that we have catalogues from our suppliers? You will find there a current offer for building materials that can supply you.
Can't you see what you want to order?
Relax. We probably haven't added it yet 🙂 Contact us so we can make you a full offer.

1
Offer
Contact us and tell us about your needs. Then we make you an offer.
2
Order
If our offer meets your expectations and this is exactly what you need, you place an order.
3
Picking
We need a moment to complete the products from your order. We keep your building materials in our warehouse, for which we do not charge any fee.
4
Shipping
After completing the order, we secure it and prepare it for transport. After securing, it is loaded onto a container that will be delivered to you by our trusted carrier.
5
Receipt
We will inform you when the order has passed customs clearance and has reached its destination. Write to us at office@skandpol.eu for details.
Sales representatives
Patrycjusz Brechelke
office@skandpol.eu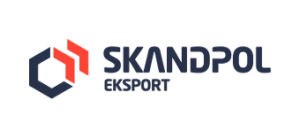 Contact us
Address
Ogrodników 25
84-240 Reda
NIP 588-212-52-60
Contact
mobile: +48 784 550 444
office@skandpol.eu
Privacy Policy