Export of fireplaces
Renowned suppliers
When building a house or arranging an apartment, you probably wish to decorate it beautifully. Statistically, you will spend most of your time in the living room, where the stylish fireplace gives warmth and unique atmosphere. We have a wide range of these products, and thanks to cooperation with renowned suppliers such as: Gratki, Hitze, Scan and Brunner we provide solutions of very high quality. We guarantee that the fireplaces in our offer meet strict European safety standards. Keep your home warm – contact us.
A bio-fireplace, a free-standing fireplace or maybe a fireplace insert?
We have solutions for everyone, regardless of whether you live in a detached house or a block of flats. With us you will find both bio-fireplaces, fireplace inserts, freestanding stoves, gas heaters, wood-burning stoves, open fireplaces, storage stoves and many other products. With us you will decorate your home on your own terms. Contact us, our advisors will be happy to help you choose the best solution.
Click here and see our supplier's offer
Did you know that we have catalogues from our suppliers on the site? You will find there a current offer for building materials that can supply you.
Can't you see what you want to order?
Relax. We probably haven't added it yet 🙂 Contact us so we can make you a full offer.
Do you want to live in harmony with nature, but still love a crackling fire in the fireplace? Now you can reconcile one with the other. All thanks to the innovative technology of XEOOS fireplaces.
90% heating efficiency

40% less ash

40% less need for fuel

lower exhaust emissions to the atmosphere

low emissions even at low load of the stove

1
Offer
Contact us and tell us about your needs. Then we make you an offer.
2
Order
If our offer meets your expectations and this is exactly what you need, you place an order.
3
Picking
We need a moment to complete the products from your order. We keep your building materials in our warehouse, for which we do not charge any fee.
4
Shipping
After completing the order, we secure it and prepare it for transport. After securing, it is loaded onto a container that will be delivered to you by our trusted carrier.
5
Receipt
We will inform you when the order has passed customs clearance and has reached its destination. Write to us at office@skandpol.eu for details.
Export of fireplaces from Poland
In your own house you have your own rules. You must feel good, safe and comfortable in it. This will be possible if you take care of the proper interior design according to your own preferences. Undoubtedly, the heart of every apartment or house is in the living room where you spend most of your day. By taking care to buy a beautiful fireplace you will guarantee that the living room will be aesthetic, friendly and foster the development of a home fireplace. Contact us and tell us about your expectations – we will help you to arrange your home exactly as you want it!
Exports to Iceland, Norway and Switzerland
We export mainly to Iceland, Norway and Switzerland. However, this does not mean that we limit ourselves to these countries. We also serve other locations, including European as well as exotic locations such as Panama. Our world has no borders. If you want yours too, please contact us.
Sales representatives
Patrycjusz Brechelke
office@skandpol.eu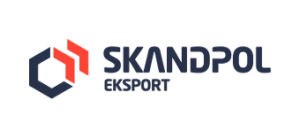 Contact us
Address
Ogrodników 25
84-240 Reda
NIP 588-212-52-60
Contact
mobile: +48 784 550 444
office@skandpol.eu
Policy Privacy