Such transports bring back memories. We visited Reykjavik a little over a year ago. This time we just sent a transport with an order, which will soon reach a satisfied customer. Thank you for your trust!
What did we send?
What specifically did we send to Thorlaksofn? Quite a lot! Coffee tables, pallet trucks, snowblowers, PVC windows, floor panels, and bathroom fixtures. That was enough to fill a whole container.
Transport to Reykjavik – photos
We observe the highest safety standards during loading. We have developed appropriate procedures so that we can be sure that the goods will always reach you whole. However, to assure you that we approach the matter professionally, each transport is covered by the appropriate insurance.
How can we help you?
In our offer, you will find complex equipment of each investment with necessary building materials. We cooperate only with reliable suppliers, thanks to which you are guaranteed attractive prices. We will take care of all the formalities for you and we will also make sure that you buy construction materials in Poland with a 0% VAT rate. You don't have to worry about whether your order will meet all customs procedures because we have the experience to make sure that the goods cross the border without any problems.

1
Offer
Contact us and tell us about your needs. Then we make you an offer.
2
Order
If our offer meets your expectations and this is exactly what you need, you place an order.
3
Picking
We need a moment to complete the products from your order. We keep your building materials in our warehouse, for which we do not charge any fee.
4
Shipping
After completing the order, we secure it and prepare it for transport. After securing, it is loaded onto a container that will be delivered to you by our trusted carrier.
5
Receipt
We will inform you when the order has passed customs clearance and has reached its destination. Write to us at office@skandpol.eu for details.
Export to Iceland and Norway
We are an exporter of building materials, custom furniture, finishing materials, and all other products you will need during construction or renovation. We permanently send products to Norway, Iceland, Switzerland, and also to the Canary Islands. We have already exported to other countries, even as exotic as Panama. Our world has no borders and we effectively overcome them, sending Polish building materials to all countries in the world.
Przedstawiciele handlowi
Patrycjusz Brechelke
office@skandpol.eu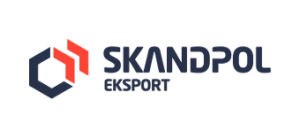 Contact us
Ogrodników 25
84-240 Reda
NIP 588-212-52-60
mobile: +48 784 550 444
office@skandpol.eu
Privacy Policy