WHAT WINDOW COLOR TO CHOOSE FOR A MODERN HOUSE? GET INSPIRED!
White windows seem to be an obvious choice for years. Does this type of window frame color match a modern home? What trend is worth following when buying windows for a house? What color choice will be the best for a modern house?
WHAT TO KEEP IN MIND WHEN CHOOSING THE COLORS OF WINDOW FRAMES?
Window joinery should match both inside and outside of the building. When choosing windows, it is worth paying attention to the color of the facade and roof. If PVC roof windows are installed in the house, their color should match the interior of the house and the color of the roof. On the outside, various shades of grey look rather compelling. Internal window joinery might match the floors, baseboards and doors. Therefore, the most natural solution is white or brown windows in the middle.
WHAT COLORS ARE AVAILABLE FOR WINDOW FRAME?
The colors of window frames are determined mainly by the material they are made of. The following kinds are available:
PVC windows;
wooden windows;
wooden and aluminum windows;
plastic and aluminum windows.
The widest range of colors is available in PVC windows. They can be painted in any color or foiled with veneer. The universal color is white, which does not turn yellow and looks great for a long time. The use of aluminum windows is becoming more and more popular. They are most often chosen by owners of passive houses. Aluminum windows are very light and durable, they fit perfectly into modern homes.
IS CORE COLOR IMPORTANT?
When choosing the color of the window, it is worth paying attention to the color of the core (it is visible when the window is open). You can choose from several colors: white, black, grey, brown and navy blue. The most universal color is white. It matches any color of window frames. The brown core is recommended for brown and wood-like window frames. The black and navy blue core is recommended for dark window frames.
TWO-COLOR WINDOWS AS A PERFECT SOLUTION FOR A MODERN HOUSE
Unfortunately, the color of the window joinery will not always harmonize with the façade and the finish of the rooms. In such a situation, two-color windows will be a great solution. They are more expensive than traditional one-color windows, but they offer more design possibilities. Thanks to this, the outside of the window joinery can be in a fashionable black or dark grey color. On the other side, the windows from the inside can be matched to the colors dominant in the apartment.
WHAT COLOR OF THE WINDOWS INSIDE IS THE BEST CHOICE?
When choosing the color of windows for the interior, it is worth taking into account the appearance and style of finishing elements, e.g. floors and walls. If you intend to create the interior in bright colors, it is worth choosing PVC windows in white or brown.
One must remember that the colors of the window frames will determine later decisions related to interior design. If you decide on brown windows, it will be necessary to use this color in other elements in the interior like floor, baseboards and doors. Brown PVC windows fit almost any style. They look best in an interior in a classic, modern and boho style.
WHAT COLOR OF THE WINDOWS MATCHES A MODERN HOUSE?
Contemporary style can include the elements of modern Scandinavian, minimalist, industrial styles. In construction, this style is characterized by simplicity and the use of natural materials and colors. Different colors of window frames are used in modern houses, e.g. brown, black and anthracite. If the building has a modern shape, PVC windows with a wood-like cool shade will look great.
The color of the windows inside can be the same as outside. When choosing the same color of PVC windows, it is worth noting that the windows are a decorative element of the interior, and as any decorative element it should be matched to the rest of the design.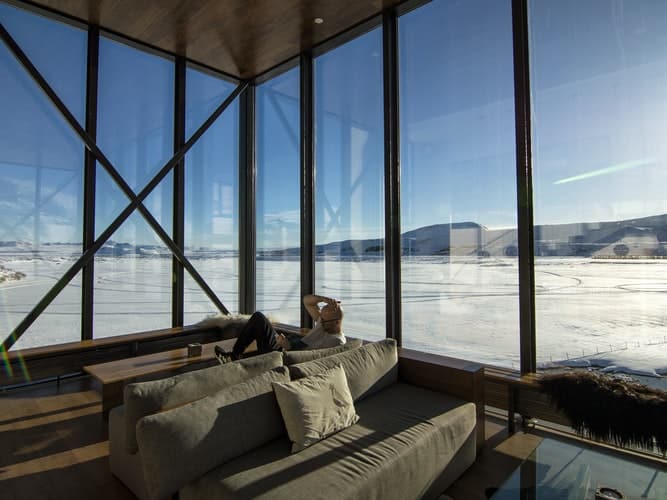 WHAT COLOR OF WINDOWS MATCHES THE SCANDINAVIAN STYLE?
The Scandinavian style is one of the most popular interior design styles. A characteristic feature of windows proposed for such interiors is large glazing that emphasizes the beautiful view. In order for the interior to be perfectly lit by the sun, it is worth making custom-made windows tailored to individual needs. In interiors in this style, white PVC windows will work best. In addition, grey and brown windows are very often chosen for Scandinavian houses as well.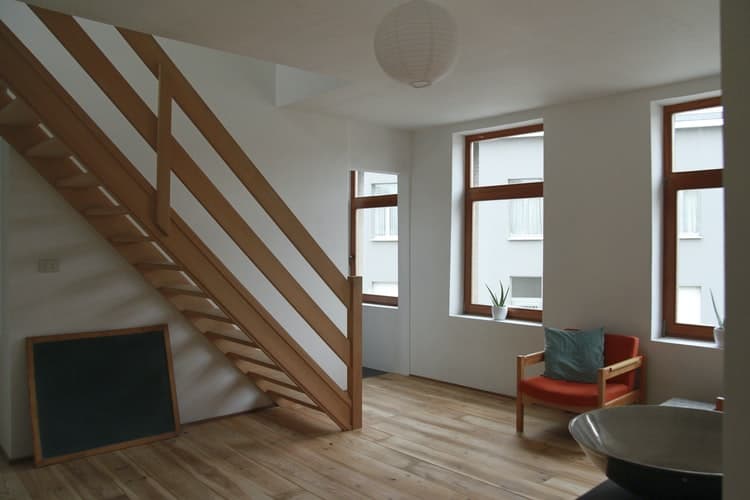 WHICH COLOR OF WINDOWS SHOULD YOU CHOOSE FOR A LOFT STYLE?
Loft style at home is often a big challenge. Such an interior is dominated by materials that refer to old factories, i.e. metal, glass, concrete and raw wood. In such an apartment, anthracite or dark brown PVC windows will work best. Windows in gray frames are also a good solution.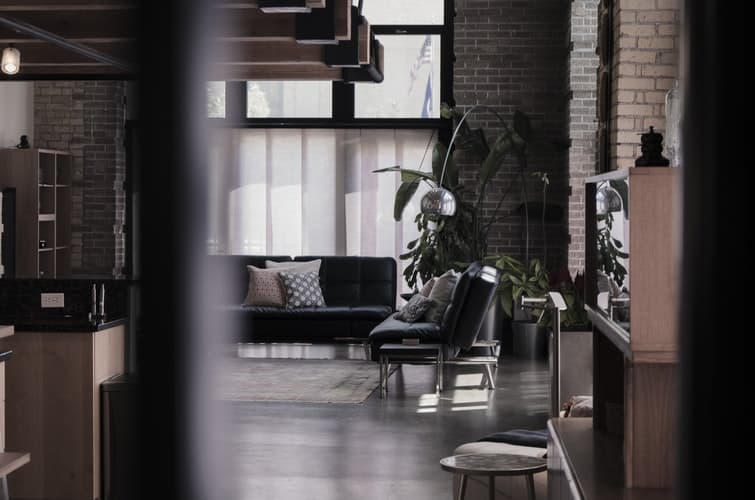 WHAT COLOR OF WINDOW JOINERY FITS THE MINIMALIST STYLE?
The minimalist style of interiors should be chosen by those who like modest, almost ascetic interiors. Minimalism is expressed in the equipment and colors of the interior. This concept and limited colors of the style mean that only a few colors of window joinery fit into such an interior.
WHAT COLOR OF WINDOWS MATCHES A CLASSIC STYLE?
If you intend to build the house in a classic style where the facade of the building is made of warm colors and the roof has tiles in earth tones, the white or brown windows will be the best choice. White PVC windows can be easily matched to any color of the façade. Brown windows give the house a traditional look and are associated primarily with historic buildings, which produces the impression of elegance and class.
WHY IS IT WORTH IMPORTING WINDOWS TO NORWAY?
More and more often we export windows from Poland to Norway where the most popular are the so-called Scandinavian windows. When choosing windows for your home, it is worth considering not only their color, but also thermal permeability. The parameter should be lower than 1.0 Uw. which ensures great thermal insulation.
Scandinavian windows are an ideal solution that allows you to eliminate thermal bridges. The sashes in such windows open outwards. Thanks to this, they are pressed against the frame, and not pushed away as in classic windows. Opening to the outside makes them safe to use and does not take up valuable space inside the house.
Scandinavian windows are available in two opening systems: the classic outside and the modern "top-swing" system – it is a pivot window with a 180° axis of rotation. Both opening systems are available in two materials wood and PVC. Both of them are of high quality.
Export to Norway is very profitable because Polish PVC windows are much cheaper than their Norwegian counterparts. Thanks to the EEA agreement, a Polish seller can issue a 0% Invoice. As a result, windows are taxed only in Norway.

1
Offer
Contact us and tell us about your needs. Then we make you an offer.
2
Order
If our offer meets your expectations and this is exactly what you need, you place an order.
3
Picking
We need a moment to complete the products from your order. We keep your building materials in our warehouse, for which we do not charge any fee.
4
Shipping
After completing the order, we secure it and prepare it for transport. After securing, it is loaded onto a container that will be delivered to you by our trusted carrier.
5
Receipt
We will inform you when the order has passed customs clearance and has reached its destination. Write to us at office@skandpol.eu for details.
Patrycjusz Brechelke
office@skandpol.eu
Paweł Bianga
oferty@skandpol.eu
Piotr Georgiev
trade@skandpol.eu