We all feel the effects of the COVID-19 pandemic – a disease caused by the new coronavirus SARS-CoV-2. In these times, it is more important than ever to shop safely. There are top-down recommendations to avoid places where people gather. These include building stores. If you still want to finish building a house or renovating it – nothing is lost. We have the perfect solution for you.
Safety online ordering in 5 steps
Thanks to the development of modern technologies, you don't have to go out of the house to do shopping. You can be sure to use these facilities when ordering food to your home or when buying clothes in online shops. Especially for you, we have implemented the formula of 5 simple steps, so that you can also order building and finishing materials completely online. By using our offer you not only provide yourself and your loved ones with safety but above all you buy high-quality products at very attractive prices.
5 SIMPLY STEPS TO HAPPINESS
The 5-step formula is really simple. You contact us, we present you with an offer, then you place an order and we complete the necessary materials, which we then send to you. Finally, you receive your order at the indicated address. All this without having to visit our office – we will do everything for you!
Free warehouse
We know very well that order picking times may vary depending on whether the ordered materials are available immediately. The size of the order is also important. For this reason, we offer completely free storage. You can be sure that we will not charge you at all for the time your building and finishing materials are in stock. Moreover, once we have assembled all the goods and sent them to you, you will receive transport insurance at a price. Thanks to this you can be sure that everything will reach you in its entirety, and even if something happens to them, you can count on compensation.
No export formalities
We also offer comprehensive export support. What does this mean? First of all, you do not have to worry about any formalities. We have many years of experience in exporting, so we know how to prepare the transport and all the documentation to get across the border without any problems. We also cooperate with proven carriers, which guarantees that the transport is carried out efficiently and with the highest safety standards.
Comprehensive offer
What building materials will you buy from us? Their catalog is very wide. The export of doors and windows to Scandinavian countries, as well as to Spain and Switzerland is of great interest. We also offer CEDRAL facade boards, custom furniture and stairs, roofing membranes, furniture boards and tops, construction chemicals, roof coverings, drywall systems, mirrors, fireplaces, and many other building and finishing materials. We are here for you – write to us!
Sales representatives
Patrycjusz Brechelke
office@skandpol.eu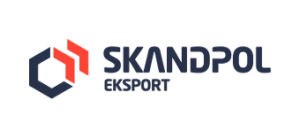 Contact us
Address
Ogrodników 25
84-240 Reda
NIP 588-212-52-60
Contact
mobile: +48 698 674 647
office@skandpol.eu
Privacy Policy