Flat tile from Pruszyński is a perfect solution for simple or modern buildings. It perfectly matches the Scandinavian composition and presents itself beautifully with a light, wooden facade. You will appreciate its aesthetic values also in other minimalistic combinations.
Minimalism in price – flat tile
What distinguishes this particular product is its aesthetic design, which does not dominate the arrangement of the building. Thanks to that you can use it in different compositions, being sure that it will always fit. The producer of flat tile – Pruszyński – also offers a wide range of colors, which makes this product can be used as a roofing of houses with very different designs.
Pruszyński flat roof tile – realization
In the pictures, you can see a combination of a flat tile with a light elevation. Thanks to that our client has obtained a beautiful appearance of his house in a truly Scandinavian style. After all, it is a house that is located in Norway, and thanks to this particular flat roof tile looks both modern and traditional. A perfect combination.
Export of flat tile Pruszyński
How did we help in this case? We provided a comprehensive export of Pruszyński flat roof tile to Norway, providing our client with all customs formalities. We issued a 0% VAT invoice, which allows us to avoid double taxation. In addition, we have provided excellent price conditions, which is possible thanks to our long-term cooperation with the supplier. In the package, as always, we guarantee loading in accordance with the highest safety standards, adding transport insurance – just in case.

1
Offer
Contact us and tell us about your needs. Then we make you an offer.
2
Order
If our offer meets your expectations and this is exactly what you need, you place an order.
3
Picking
We need a moment to complete the products from your order. We keep your building materials in our warehouse, for which we do not charge any fee.
4
Shipping
After completing the order, we secure it and prepare it for transport. After securing, it is loaded onto a container that will be delivered to you by our trusted carrier.
5
Receipt
We will inform you when the order has passed customs clearance and has reached its destination. Write to us at office@skandpol.eu for details.
Exports to Iceland and Norway
We are an exporter of building materials, custom furniture, finishing materials, and all other products that you will need during construction or renovation. We permanently send products to Norway, Iceland, Switzerland, and also to the Canary Islands. We have already exported to other countries, even exotic ones like Panama. Our world has no borders and we effectively endure them by sending Polish construction materials to all countries in the world.
Sales representatives
Patrycjusz Brechelke
office@skandpol.eu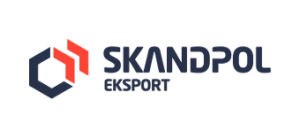 Contact us
Address
ul. Ogrodników 25
84-240 Reda
NIP 588-212-52-60
mobile: +48 784 550 444
office@skandpol.eu
Policy Privacy