We like to solve quizzes, which we have found useful during very unusual loading. How to throw a 10.5-metre long corrugated sheet on a container loaded from behind? We managed to solve this puzzle. All thanks to the fact that before we start each loading, we first analyze the dimensions of all products and plan their distribution on the container. Such preparations make us fully prepared to load the order and nothing can surprise us.
What did we send?
What else did we send? Export to Reydarfjordur included construction timber, facade boards, cargo trailers, stone wool, water saturators, paving stones, saunas, roofing paper, power tools, paints and plaster, garage doors, gypsum boards and OSB boards.
We observe the highest safety standards during loading. We have developed appropriate procedures to ensure that the goods will always reach you in their entirety. However, in order to assure you that we take a professional approach, each transport is covered by appropriate insurance.
How we can help you?
In our offer, you will find comprehensive equipment for each investment in the necessary building materials. We work only with proven suppliers, so you are guaranteed attractive prices. We will provide you with all other formalities, and we will make sure that you buy construction products in Poland with a 0% VAT rate. You no longer have to worry about whether your order will meet all customs procedures because we have the right experience to make sure the goods cross the border without major problems.

1
Offer
Contact us and tell us about your needs. Then we make you an offer.
2
Order
If our offer meets your expectations and this is exactly what you need, you place an order.
3
Picking
We need a moment to complete the products from your order. We keep your building materials in our warehouse, for which we do not charge any fee.
4
Shipping
After completing the order, we secure it and prepare it for transport. After securing, it is loaded onto a container that will be delivered to you by our trusted carrier.
5
Receipt
We will inform you when the order has passed customs clearance and has reached its destination. Write to us at office@skandpol.eu for details.
Export to Norway, Iceland and many more
We are an exporter of building materials, custom furniture, finishing materials and all other products that you will need during construction or renovation. We permanently send products to Norway, Iceland, Switzerland, and also the Canary Islands. We have already exported to other countries, even exotic ones like Panama. Our world has no borders, and we effectively endure them by sending Polish construction materials to all countries in the world.
Sales representatives
Patrycjusz Brechelke
office@skandpol.eu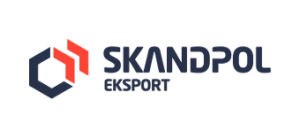 Contact us
Address
Ogrodników 25
84-240 Reda
NIP 588-212-52-60
Contact
mobile: +48 784 550 444
office@skandpol.eu
Privacy Policy