1
Offer
Contact us and tell us about your needs. Then we make you an offer.
2
Order
If our offer meets your expectations and this is exactly what you need, you place an order.
3
Picking
We need a moment to complete the products from your order. We keep your building materials in our warehouse, for which we do not charge any fee.
4
Shipping
After completing the order, we secure it and prepare it for transport. After securing, it is loaded onto a container that will be delivered to you by our trusted carrier.
5
Receipt
We will inform you when the order has passed customs clearance and has reached its destination. Write to us at office@skandpol.eu for details.
Sales representatives
Patrycjusz Brechelke
office@skandpol.eu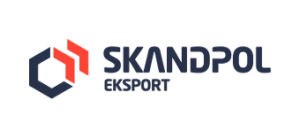 Contact us
Address
Ogrodników 25
84-240 Reda
NIP 588-212-52-60
Contact
Mobile: +48 784 550 444
office@skandpol.eu
Privacy Policy