We offer an comprehensive service of construction investments, regardless of their scale. We provide comprehensive supplies for the construction of single family houses as well as large shopping malls. We do not recognize any borders, we are able to provide export to any place in the world.
Sales and exports of windows
We also offer PVC, aluminium and wooden windows. We cooperate with the manufacturers valued on the Polish market. All windows (including PVC windows) are available in different opening variants: inwards, outwards, unopened (fastkarm), as well as tilt and turn (topsving), which are known as Scandinavian windows.
Scandinavian windows
Scandinavian windows are very popular in Norway and Iceland. Their elegant appearance attracts attention because they are made of the highest quality wood resistant to changing weather conditions. Scandinavian windows work well even in the most difficult weather conditions. At the same time, due to their construction, they protect against wind, as their construction makes the window sash pressed into the frame in case of strong gusts and no gaps are formed that cause "thermal bridges".
Custom-made windows
We do not only sell and export Scandinavian windows, we also undertake more complicated and demanding orders for historical windows, reconstructed on the basis of the original supplied.

1
Offer
Contact us and tell us about your needs. Then we make you an offer.
2
Order
If our offer meets your expectations and this is exactly what you need, you place an order.
3
Picking
We need a moment to complete the products from your order. We keep your building materials in our warehouse, for which we do not charge any fee.
4
Shipping
After completing the order, we secure it and prepare it for transport. After securing, it is loaded onto a container that will be delivered to you by our trusted carrier.
5
Receipt
We will inform you when the order has passed customs clearance and has reached its destination. Write to us at office@skandpol.eu for details.
Sales representatives
Patrycjusz Brechelke
office@skandpol.eu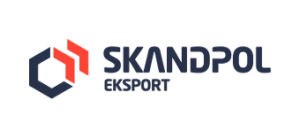 Contact us
Address
Ogrodników 25
84-240 Reda
NIP 588-212-52-60
Contact
mobile: +48 784 550 444
office@skandpol.eu
Privacy Policy